Agarwood Buds - Agarwood Incense Buds
Agarwood Buds - Agarwood Incense Buds Duc Thu incense cone is the kind that is trusted by many international friends. We produce according to the designs and requirements of customers, large output for wholesale customers.
Agarwood cones made by Duc Thu when burning less smoke. In addition to Duc Thu Agarwood Incense, there are many types of incense made from herbs. Ingredients from natural wood trees grown in Vietnam.
Light and cozy incense cone for your home, Agarwood cone has many different sizes, mainly from 3cm to 5cm high depending on customers' requirements with different sizes and shapes.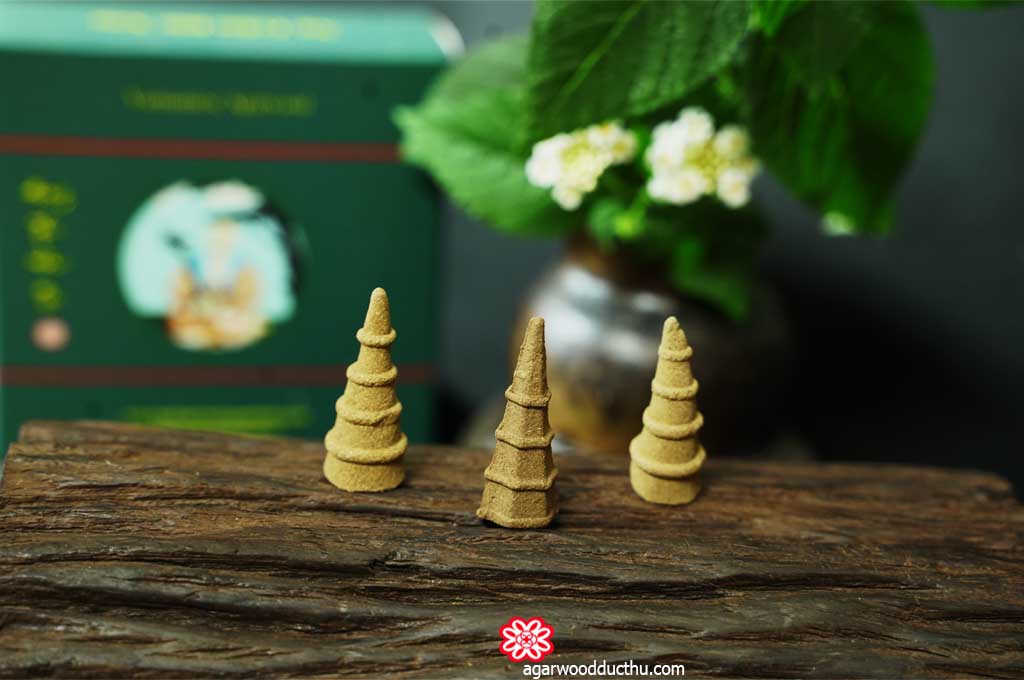 Images of conical agarwood, and doll, tower-shaped images produced by Duc Thu
Agarwood Buds The agarwood part will be grinded and then crushed until smooth, to create agarwood buds. The reason they are called agarwood buds is because they are shaped like a small bud.
Agarwood cones are carefully handcrafted by Duc Thu, with high agarwood content, so they are often used in tea ceremonies, meditation, yoga... The scent of frankincense contributes to relaxation, sedation, and tranquillity. heart. calm down or relieve stress. In addition, frankincense is also used to steam rooms to help repel insects and purify indoor air.
Among all the aromatic materials, frankincense is considered the most special because of its characteristic natural aroma. The sweet scent of wood not only evokes a feeling of warmth but also dispels daily fatigue.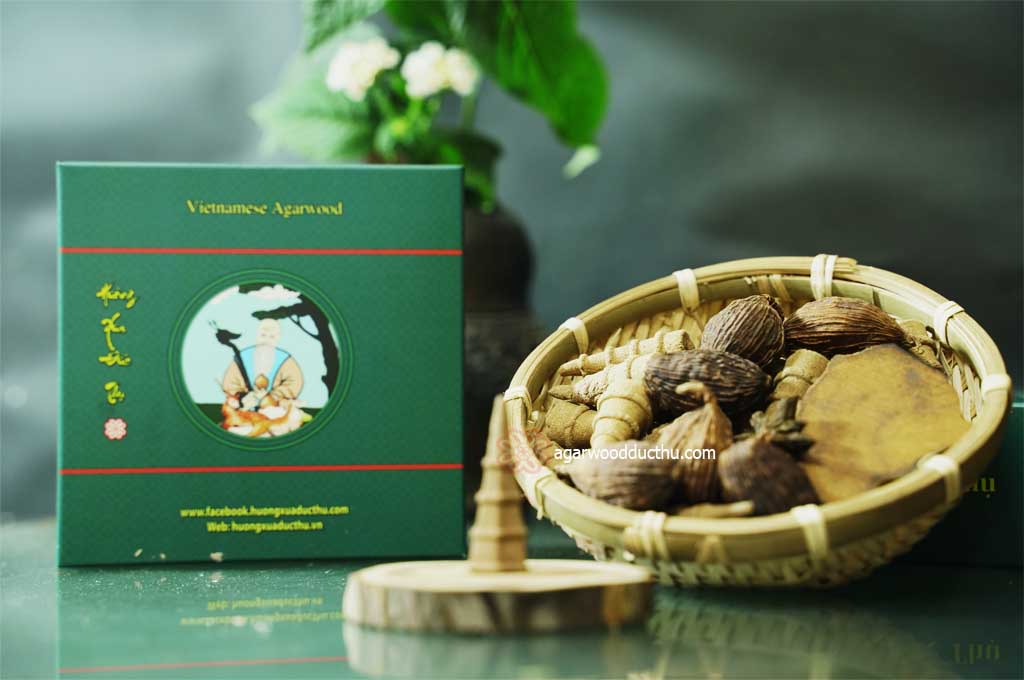 Images of conical agarwood, and doll, tower-shaped images produced by Duc Thu
Agarwood Incense Buds Northern Agarwood cone includes 30 herbs and cedar creating a seductive fragrance. Ingredients: Cardamom, green cypress, golden sandalwood, nutmeg powder, frankincense, cloves, licorice ... pleasant, no chemicals inside, herbs grown in Southeast Asian countries including Vietnam.
The characteristics of cone-shaped incense are brown, burning less smoke, emitting a gentle, pleasant aroma, a gentle aroma, helping to refresh the spirit without causing difficulty breathing, stuffy nose, stinging eyes. Green incense box, red logo, hand-painted fairy scene of 2 deer have spread to customers in Vietnam and many countries around the world.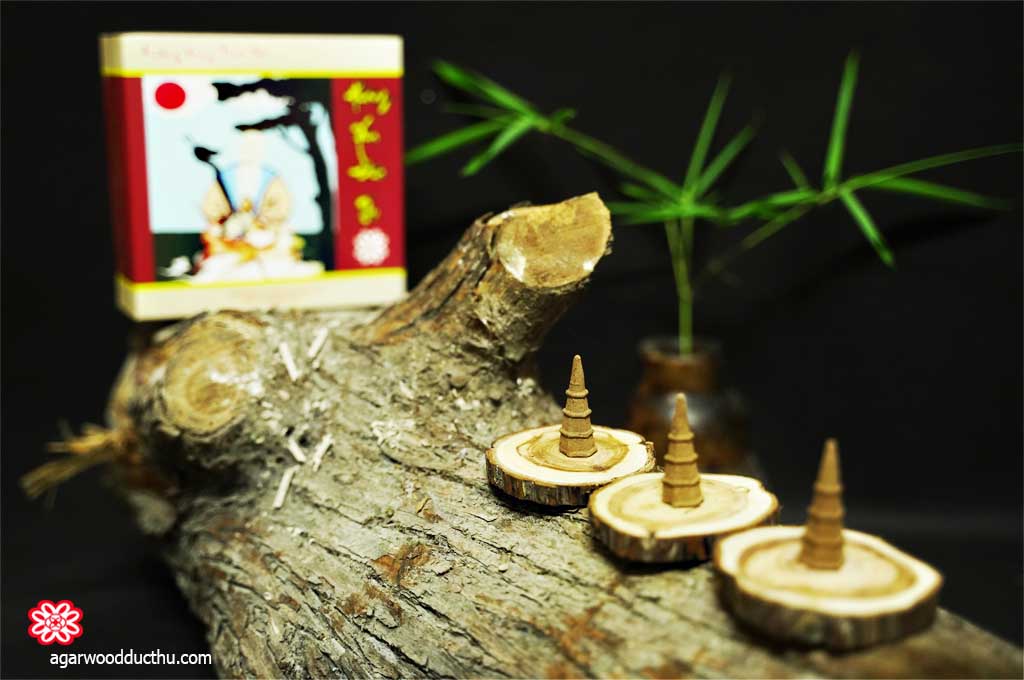 Product Name: Agarwood Buds - Agarwood Incense Buds
Material: 100% herbs; acacia from nature, water.
no chemicals or fragrances added
| | |
| --- | --- |
| Agarwood | Agarwood Buds - incense cone - tower-shaped incens |
| Paper box | color green |
| Sample | Free shipping |
| Height | 3 cm & 5 cm |
| box | (100g) |
| fire time | 15 to 20 minutes |
| Close Package | box and plastic bag |
| Very little smoke | Do not use for quality preservation, easy to mold, please be careful. |
| natural herbs | natural agarwood tree |
In order for the product to retain its fragrance and resist mildew during use, please follow the following storage procedures:
Keep the product dry and cool.
Show live light and lower temperature.

Store the product carefully when using it will not lose its fragrance.
Buyers contact: For detailed product advice, please contact:
Hotline CSKH: 0834066886 - 0934108668 - 0911201949
Email: sutpport@agarwoodducthu.com
Address: Lane 28, house number 29, Tu Lien Au Co - Tay Ho - Ha Noi
Agarwoodducthu Want to spread the most unique products to the worldwide meditation culture.