Agarwood - Frankincense - Agarwood Incense
Agarwood - Frankincense - Agarwood Incense Agarwood incense is a convenient and simple way to taste incense. Agarwood has a soothing effect on nerves and has a good conditioning effect on insomnia, dreams, etc. Buddhists believe that agarwood is the only sacred thing that can communicate with the Three Realms.
Agarwood aroma can remove room odor and purify the environment. Agarwood before bedtime helps sleep. Natural agarwood will have a sweet aroma when lit.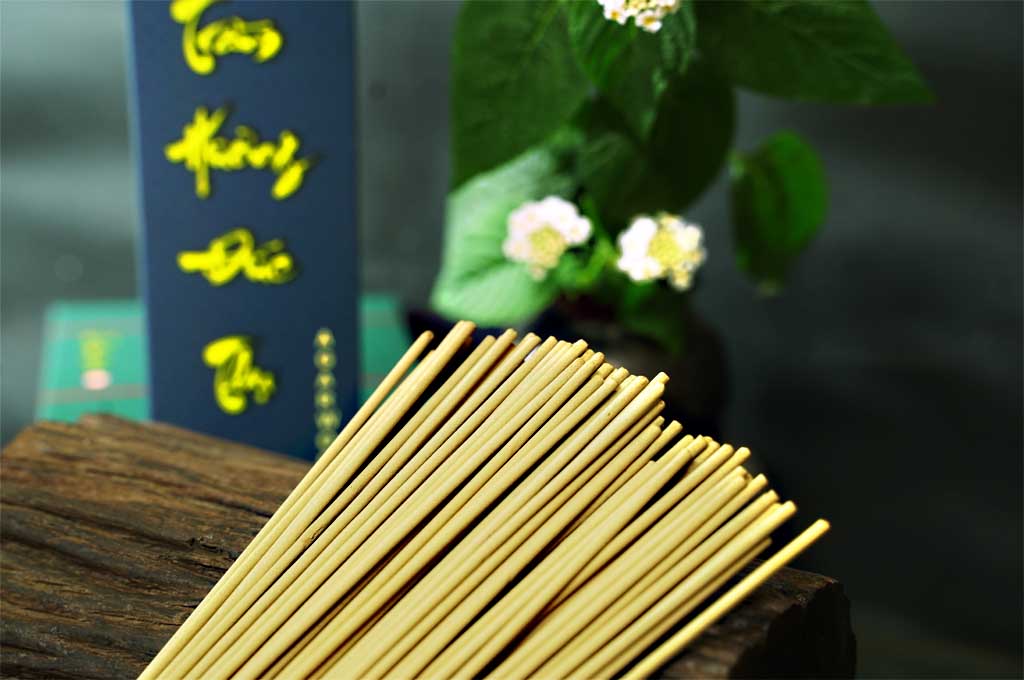 Agarwood incense image produced by Duc Thu
Agarwood Incense is produced by modern machinery of Duc Thu to keep the ethereal fragrance of incense. must choose agarwood from nature, not using chemicals. Light a stick of incense in the room, the ethereal fragrance will calm our physical and mental state, calm our nerves and relieve stress. At the same time, the fragrance can eliminate odors in the room to help improve sleep.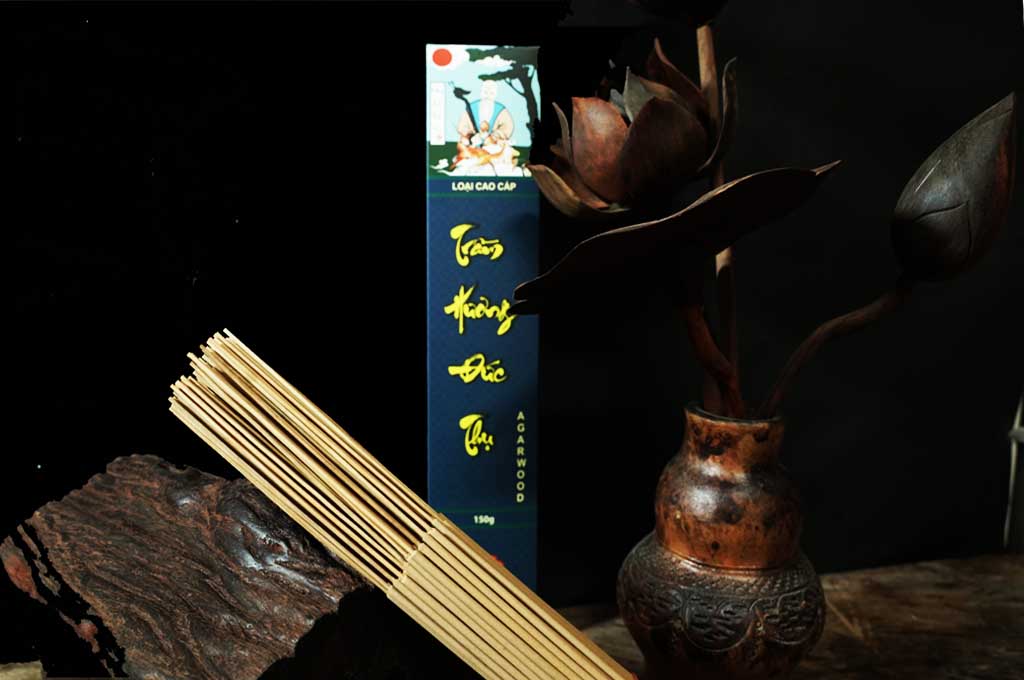 Agarwood incense image produced by Duc Thu
Frankincense The characteristics of natural agarwood are brown, burning less smoke, emitting a gentle, pleasant aroma, a mild fragrance, helping to refresh the spirit without causing difficulty breathing, stuffy nose, stinging eyes. Green incense box, red logo, hand-painted fairy scene of 2 deer have spread to customers in Vietnam and many countries around the world.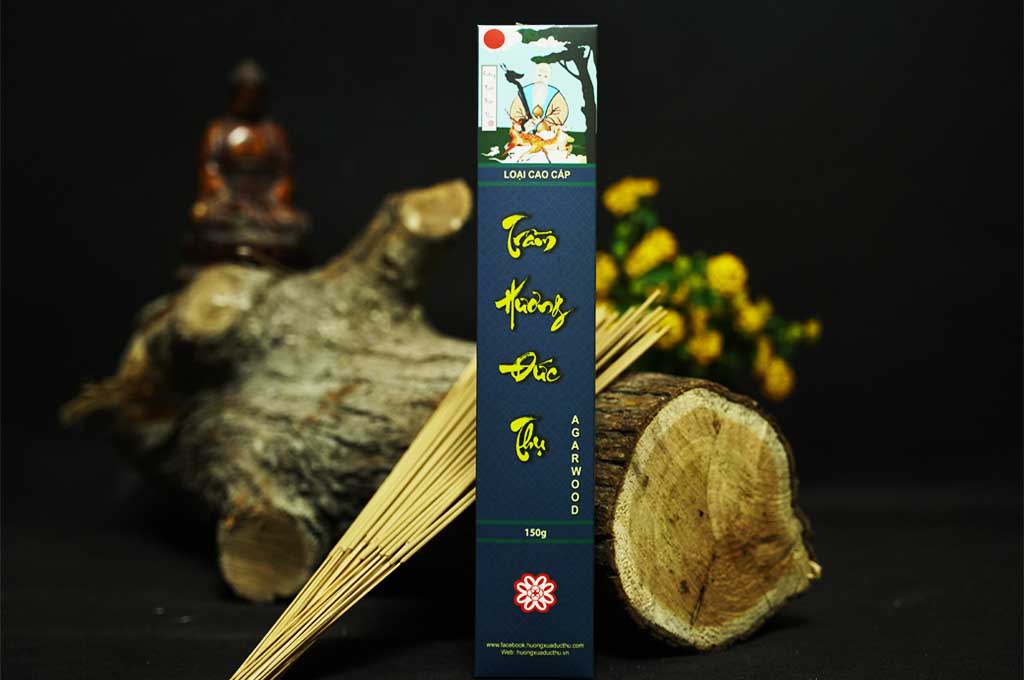 Agarwood incense image produced by Duc Thu
Agarwood - Frankincense - Agarwood Incense
Product Name: Đức Thụ Agarwood (Trầm Hương Đức Thụ) - Traditional Northern Perfume
Material: 100% herbs; acacia from nature, water.
no chemicals or fragrances added
| | |
| --- | --- |
| Type of incense | Herbs From Nature (Traditional Medicine) |
| Paper box | color blue |
| Sample | Free shipping |
| Height | 30 cm |
| box | (150g) |
| fire time | 30 40 minutes |
| Close Package | box and plastic bag |
| Very little smoke | Do not use for quality preservation, easy to mold, please be careful. |
| natural Agarwood | natural Agarwood |
Special shipping for inner city customers within the day, domestic customers from 2 to 3 days, international customers from 15 to 30 days
The product has been tested for safety at:
In order for the product to retain its fragrance and resist mildew during use, please follow the following storage procedures:
Keep the product dry and cool.
Show live light and lower temperature.

Store the product carefully when using it will not lose its fragrance.
Buyers contact: For detailed product advice, please contact:
Hotline CSKH: 0834066886 - 0934108668 - 0911201949
Email: sutpport@agarwoodducthu.com
Address: Lane 28, house number 29, Tu Lien Au Co - Tay Ho - Ha Noi
Agarwoodducthu Want to spread the most unique products to the worldwide meditation culture.